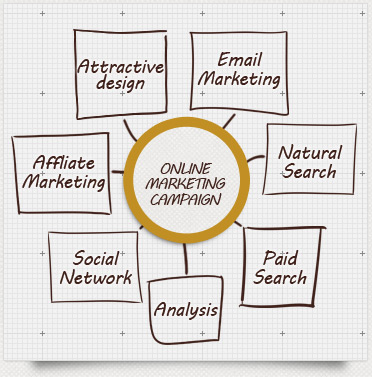 Marketing campaigns and how to do the is a science however not the rocket one ;) For a good inspiration have a look at this very nice post about
use social media in you campaigns as much as you can

try to be visible

be honest and fair

no way you are trying to be to much annoying as this can damage your online reputation

try to get likes and shares (especially shares spread a good word and cover audience)

works well with "buy one get one free" or "bring a friend and get something free"

people like free stuff, even small one

try to spread the word about your freebies and discounts
Have a look at the tree below:
and make sure to take into account the times for posting. You can read about this here.
And marketing campaigns is something really wide and broad. You may be interested in having an overview in the pic below. I find it really a good visual asset.